5 tags
8 tags
20 tags
Be Mine Bundle →
13 tags
7 tags
7 tags
9 tags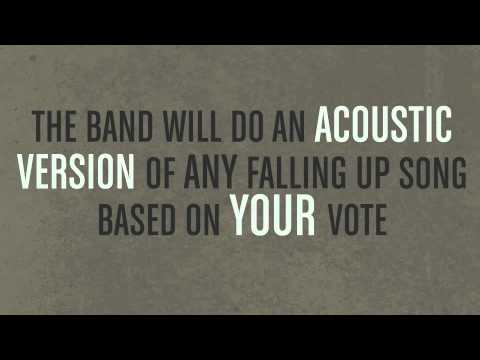 14 tags
#BeMine 2 Game + Music Bundle is LIVE
Get it here: http://groupees.com/bemine2  5 great games + music + incentives + $2=1 meal to the hungry via FTWM Charity… all at Pay What You Want (2 meal minimum). Includes The Baconing (PC + MAC Steam only), Sol Survivor (PC Steam + Download), Madballs in Babo: Invasion (PC + MAC Steam only), Plain Sight (PC Steam only), Beat Hazard (PC + MAC Steam + Download), bonus level if you buy 5...
15 tags
8 tags
14 tags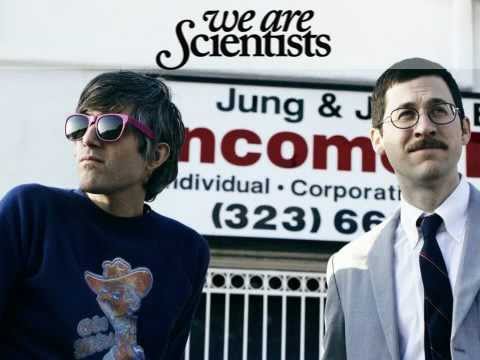 Buy Umphrey's Documentary & Help Feed The Hungry →
Thanks for the write up , Glide Magazine! Campaign is doing AMAZING so far
10 tags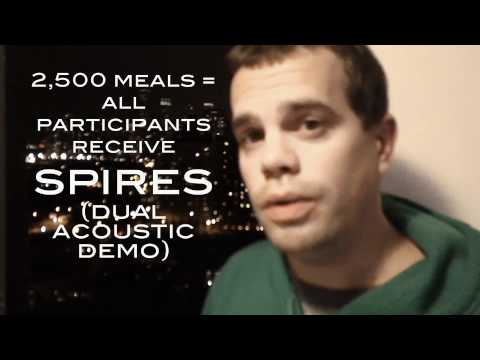 5 tags
4 tags
Celldweller Feeds the Hungry!
HAPPY HALLOWEEN! The Celldweller Trick or Treat Bundle launches Wednesday Oct. 26 and is available till November 3rd. For this unique charity event, Klayton is teaming up with Feed Them With Music to run this awesome promotion that gives one meal to the hungry for every dollar raised. Help us get the word out- reblog, like, share, tweet, tell your friends. Awesome music and a Great cause!
9 tags
11 tags
Madeleine Bloom 'Minutia' Bundle
The Madeleine Bloom Minutia Bundle is Live! For the next 7 days pay what you want for her debut album & 4 live recordings. if we reach our goal of 500 bundles,  Madeleine will do a cover song based on her fans votes. This campaign benefits Berliner Kinderhilfswerk e.V. - ( a children's charity in Berlin) Top Donor gets a thank you on her next album + a free copy of the next album!...
7 tags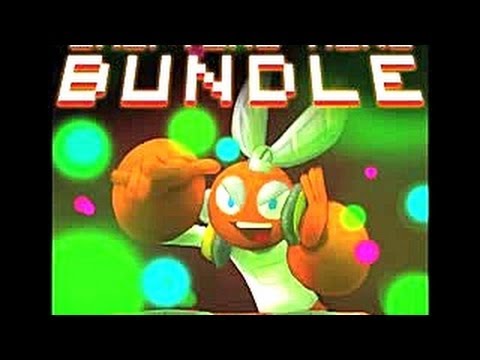 7 tags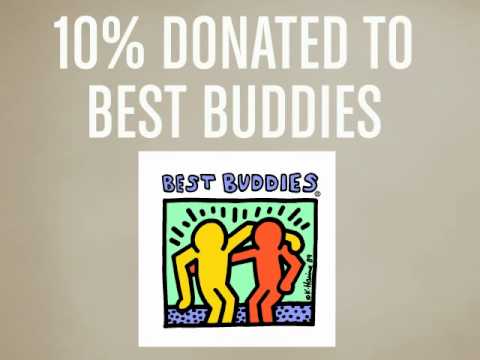 6 tags
Blue Stahli Deluxe Bundle is LIVE!
Spread the word! Spread the Love! Get it here: http://bit.ly/bstahli
1 tag
disconaivete: In/Out Blues is a melancholic jam,...
Watch
lieslieslies: Pangea, Night of the Living Dummy Song of the Summer. Filmed on location at Secret Headquarters by tonyandgabe.
5 tags
Right in time for the summer, Luck-One returns...
"Friction In Some Direction" Is Featured On YAWMA →
annazoe: Woo-hoo! Just got word that my album, Friction In Some Direction, is being featured on YAWMA's homepage! YAWMA is a "new way to discover and share the latest independent music and games with your Facebook friends and earn Cash Rewards while doing so." I also received a friendly review from their Music Director, Christian Blunda - "Dig this debut record from NY pop songstress Anna Zoe....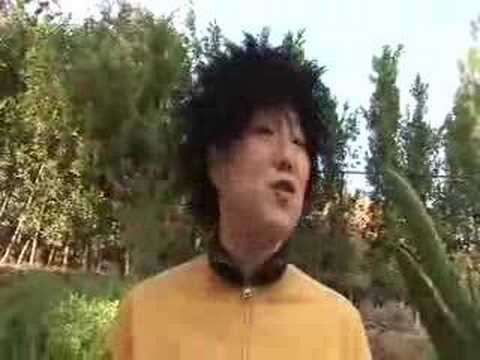 10 tags
Margaret Cho #Sexting Bundle is LIVE!
The Bundle is Live! for 72 hrs Pay What You Want for Margaret Cho's Grammy Nominated Album 'Cho Dependent' featuring Tegan & Sara, Fiona Apple, Andrew Bird, Tommy Chong & More! Bundle also includes an unreleased track. AND 500 people buy everyone gets the unreleased track 'Sexting' by Sherry Vine ( featuring Margaret Cho). 20% of all donations go to...
Margaret Cho's Sexting Bundle 72 Hour Sale →
angelainchicago: http://yaw.ma/cho Benefiting ImMEDIAte Justice Starts July 12
11 tags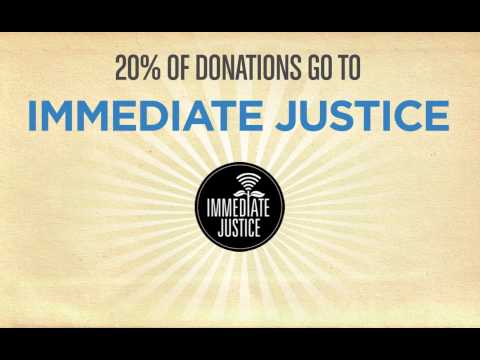 11 tags
The Wombats Bundle is LIVE
Get it HERE!
4 tags
Watch
New Video From Berlin's Zulu Pearls. Watch 'Magic Tricks' and if you like that, listen to the rest of the brand new album, 'No Heroes No Honeymoons' here. its awesome.
14 tags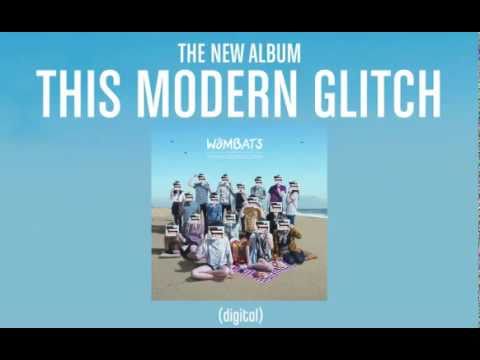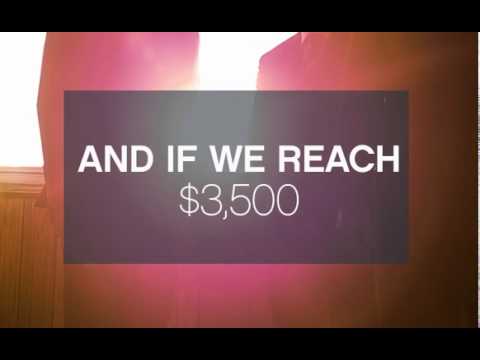 10 tags
Tell innerpartysystem what track you want them to...
IPS is holding a poll on their Facebook page asking fans to vote for which song they want them to remix. If we reach our goal of $3,500 in the Groupee promotion that starts tomorrow we can make this remix happen. The top donor gets a signed framed proof from the original album art. Spread the word!! » promo here: http://groupees.yawma.net/ips
8 tags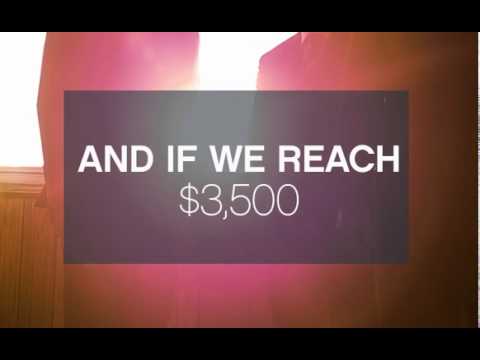 8 tags
Celldweller #4EPBundle- We're so close!
We've almost met our goal! Help spread the word and rally for the final stretch! If we reach $6k Clayton (Celldweller) Will release 2 new tracks: 'Atmospheric Light' and 'The Lucky One' . Spread the word! The Sale ends tomorrow (Saturday) 4pm EST- 20% to Red Cross Tornado Relief. Lets do this!
9 tags
Celldweller Groupee Promotion Benefits Red Cross
Our next promotion will feature Detroit's Electro-Rock mastermind,  Celldweller!  Known worldwide for pioneering new sounds and methods for creating his tracks, Klayton (Celldweller) continues to generate music that resonates and relates to both fans and the entertainment industry worldwide. The Celldweller 4-EP Bundle Groupee is slated to start Wednesday, May 4th at 9:00 am PST Here . 20%...
UPDATE: Umphrey's Bundle
With less than 24 hours left in the Umphrey's McGee Pay What You Want Bundle, the band has gone ahead and flipped the script, adding 3 unreleased songs to the deal.  Groupees is donating 10% to the People's Music School of Chicago. From the band's blog: Digging into the archives this morning, we've pulled 3 tracks from the sound check of our Safety In Numbers release...
#UMGroupee
CHECK US OUT this week for a crazy deal on a crazy bundle from Chicago's Improg masters, Umphrey's McGee.  You've heard of Groupon, now meet Groupees. It's our new flash sale engine for rad music, games, film, and more.  Give us a look, follow us on Facebook and Twitter to hear about our next super sale, and get it while you can!
7 tags
The Swedish Bundle Of Joy
Launching March 23rd 9am PST is our 'Swedish Bundle of Joy' Promotion- Bundling the amazing game 'Bob Came in Pieces' ( for PC & Mac) and the album  'The Massacre' by FantomenK  ( +6 unreleased tracks! ) Sale is only on for 48 hrs. so get the deal while you can. And spread the word to your friends- if this promotion reaches its goal there's a special...
14 tags
Free YAWMA Sampler #2!
  Get YAWMA Sampler #2 featuring some of our favorite artists in the YAWMA Store. From Portland, Oregon and BEYOND!! 
4 tags
A Thousand Reasons: Jeremiah Lockwood of The Sway...
  The Sway Machinery is an all-star collective of innovative visionaries led by guitarist Jeremiah Lockwood of Balkan Beat Box. The Sway machinery also includes Brian Chase of the Yeah Yeah Yeah's on drums, Stuart Bogie and Jordan McLean of the Antibalas horn section on tenor saxophone and trumpet respectively, and touring member of the Arcade Fire Colin Stetson on bass saxophone. C: ...
Portland bands killing it right now
It's Friday, there are some awesome shows coming up, and we wanted to show love to some of our favorite local bands.  Welcome Home Walker These dudes have a single coming out this week and a full-length on the way.  Lucky Portlanders can see their record release show for free Wednesday at Roadside Attraction.  This video sums up their raucous pop sound better than I can: Suds! Blue...
Giving Game & Music Bundle!
A week of Pay What You Want bundles!  Twin Sister & Max and the Magic Marker (25% to Child's Play charity) <br> Girl Talk & Beat Hazard (25% to Save The Music charity) <br> Black Moth Super Rainbow & Multiwinia (25% to St. Jude's Children's Hospital) <br> DAY & IS A SURPRISE! CHECK BACK...
7 tags
Watch
Anamanaguchi's incredible 'Dawn Metropolis' 
A Thousand Reasons: Meet Soul P
Portland rapper Soul P is back with his new album The Layover and he wants everyone to hear it.  It is available only at yawma.net and is currently Pay What You Want.  Get to know the man behind the microphone. Soul P: My story as an artist is one of many stories that come from the inner cities of America.  I look at music as a conversation and as an artist, i believe i have to paint a picture...
Watch
King Khan & BBQ- 'Invisible Girl' The band may have called it quits, but the video for last year's "Invisible Girl" has just surfaced and it's great.  Under-water puppetry, beautiful song, and bird poop!
A Thousand Reasons: Meet Luck-One
  "My greatest triumphs have yet to come" - Luck-One Consider yourself lucky to have an emcee like Luck-One on the scene and relentlessly working.  If you have yet to hear Beautiful Music or The True Theory Outtakes, it's time to play catch-up.  For the rest of you, we've got a couple reasons to smile.  Luck has announced not only his official solo record True Theory for...
Northwest Hip Hop: Hip Hop Month at YAWMA →
nwhiphop: YAWMA is a new PDX startup bringing you an online music store full of hand selected Independent Artists. For the next month, YAWMA invites you to compete to become The Maven of Hip Hop. The Maven is the user who is most active in downloading, reviewing, discovering and sharing independent Hip…
A Thousand Reasons: Meet Evil Ebenezer
Evil might be the quintessential indie rapper.  He's got a new album out on Camobear records called "Evil Eye" and it's his best work to date.  Every track exhibits his originality and maturity with different adaptations of his trademark sound.  The production is top notch and the song structures are light years beyond your run of the mill hip hop single, but the lyrics...